Phoenix Quartz Countertop Care

All about care of your quartz counter tops.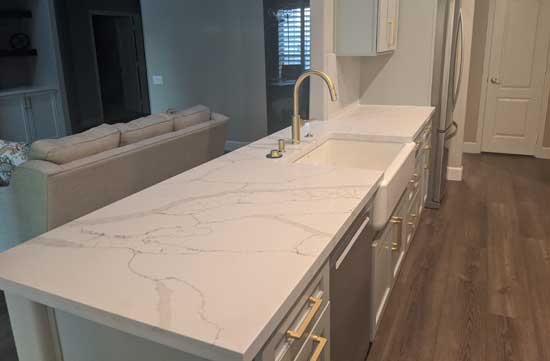 Although quartz surfaces are among the most durable, they are not indestructible. There are some simple rules to follow when cleaning up spills and caring for stained areas. Never use the "green scrubbies" or similar pads on quartz surfaces as it may dull the finish. Always use a soft cloth or sponge. Mild soap and water are the recommended cleaner for quartz surfaces. If tougher areas persist after the use of water and mild soap, then try Simple Green Lime-scale remover, vinegar cleaner (diluted), Bar Keeper's Friend, Formula 409 Glass and Surface Cleaner, Lysol, or Greased Lightning. These are just a few of the non abrasive, non bleach cleansers that are safe to use on Quartz surfaces.
Call today with questions about quartz counter top care in the Phoenix area. 480 292-0975.
About Countertops