Phoenix Travertine Countertops

Custom Travertine Countertops In AZ
Travertine is known as the stone with "holes" or "pits" in the surface. It is generally available in either a resin filled or a non-resin filled finish. Resin is a coating over the surface filling all of the "holes" or "pits". Once dried, the material is then polished to a sheen leaving a very smooth surface suitable for countertops.
Advantages
Travertine is a hard stone is normally used in the bathroom as countertops, floors, oval tub caps, splash, shower enclosures and tub steps. It is also sometimes used in fireplace applications on hearths and mantles.
Travertine Countertop Ratings
Ratings 1 to 10, with 10 being the "Best":
Durability - 6
Color Selection - 4
Natural Beauty - 7
Health Issues - 3
Relative Price - 5*
*To other stones, 10 being the most expensive.
Disadvantages
Stains must be ground away with abrasive compounds.
Travertine Color Swatches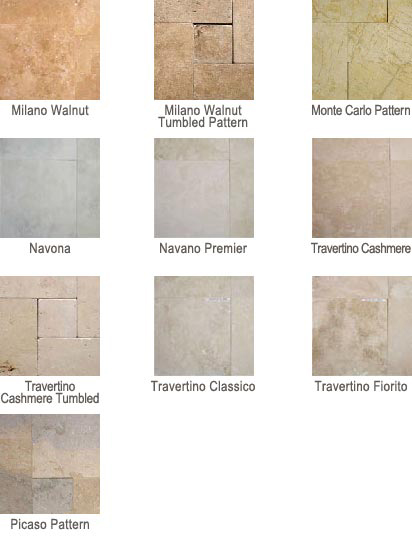 Call anytime for assistance in choosing the ideal travertine counter tops 480 292-0975.
About Countertops