Phoenix Quartz Countertop Pros & Cons

Advantages and disadvantages of quartz.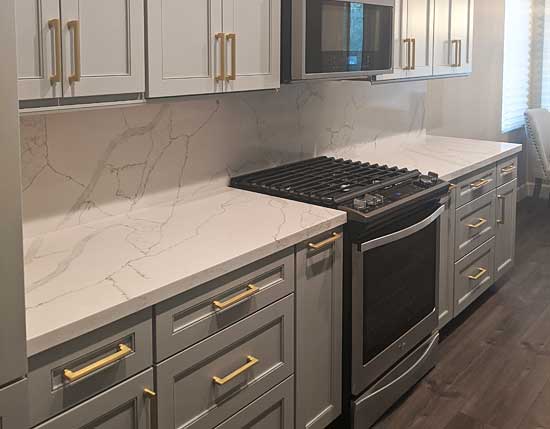 Quartz is the most popular manufactured stone for counter tops.
Advantages
Quartz surfaces are manufactured from the 4th strongest mineral available and are extremely durable, scratch and heat resistant. Quartz surfaces are also non porous and do not require any type of sealant.
Quartz Countertop Ratings
Ratings 1 to 10, with 10 being the "Best".
Durability - 10
Color Selection - 10
Natural Beauty - 10
Health Issues - 9
Relative Price - 6*
*To other stones, 10 being the most expensive.
Disadvantages
Because quartz surfaces are manufactured stone, they lack a one-of-a-kind uniqueness available only in natural stone.
Considerations
Quartz is a maintenance free countertop surface. The distributors still recommend using pot holders to set pot and pans on that come directly off the stove top or out of the oven to keep it looking like new. Also, most quartz surface distributors include a standard warranty on their product of up to 15 years.
About Countertops