Phoenix Quartz & Quartzite Counter Tops

Quartz countertops for your home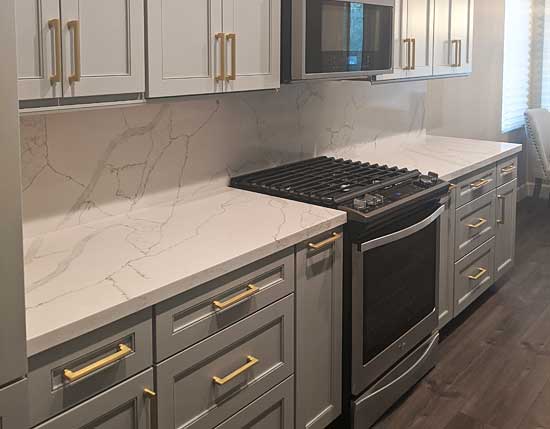 Quartz is rapidly becoming a popular surface for countertops anywhere in the home. Quartz is a manufactured stone that combines crushed quartz, resins, and coloration to produce "slabs" of material suitable for countertop applications. Colors range from a single flat color to several variations mimicking natural stone.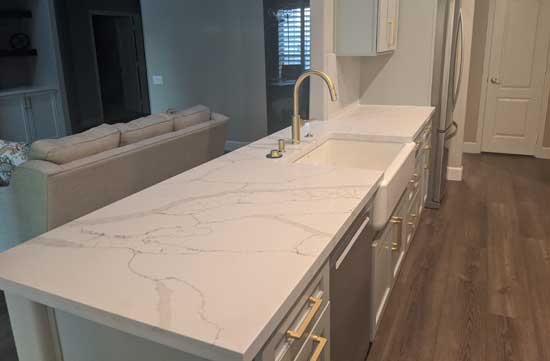 Quartz manufactured material shares many similar characteristics of natural granite. Quartz, also a mineral found in granite, is extremely hard with similarities to granite. The use of resins when manufacturing quartz slabs makes them completely non-porous. As a result, sealant is not necessary for the these quartz products. Most quartz countertop materials share a common sheen. It is best described as "satin". By no means is this material shiny like polished natural granite.
Quartzite countertops for kitchen and bath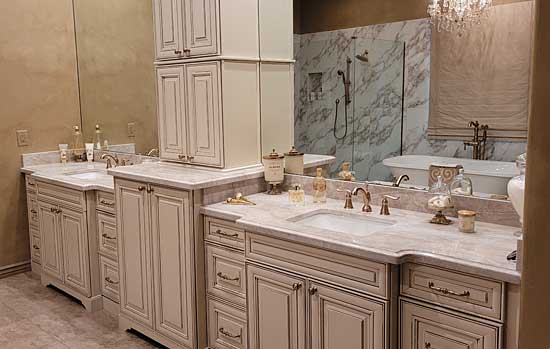 Quartzite is a nautral stone that, like granite, comes in a variety of colors which trend toward lighter colors. Darker colors are available, but less prominent.
Taj Mahal Quartzite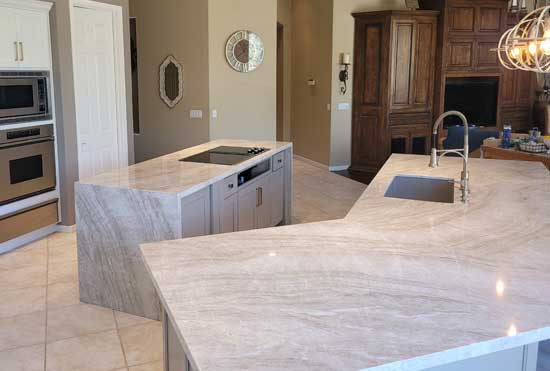 Call today for the best prices and installation on quartz counter tops in Phoenix. 480 292-0975.
About Countertops