Non-Laminated Edges

Non-laminated edges for Phoenix counter tops.
Common edge detail examples with no lamination.
The following pictures are examples of non-laminated edge details. These edge details can be fabricated onto any 2cm or 3cm material.
Most countertops using 2cm material use laminated edges to give it a thicker appearance. Most cultured marble vanity tops are roughly the same thickness as 2cm material and this can be used in that bathroom application.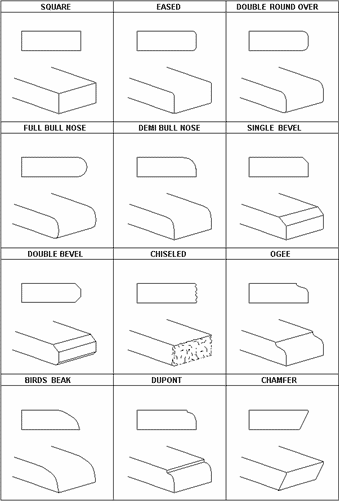 All About Counter Tops